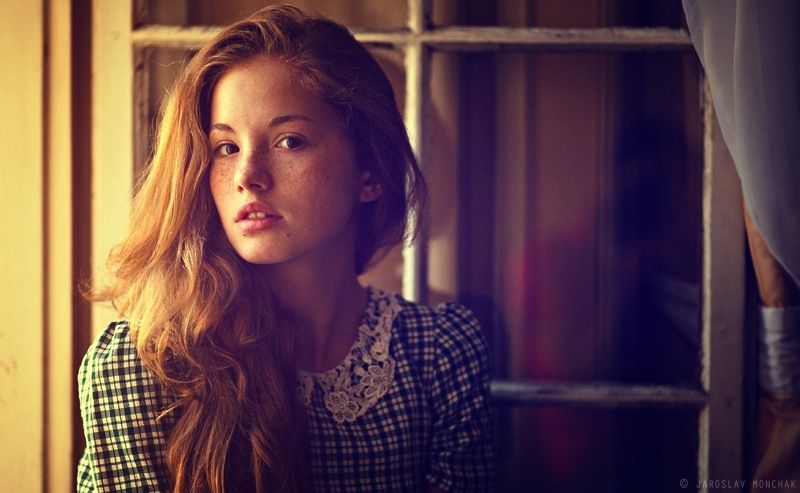 [column-2]KNOWN AS jessica june teale
NICKNAMES jess, jessie, tealey

CURRENT AGE twenty five
BIRTHDATE february 2nd, 1978
RESIDENCE aviemore, scotland

RACE witch
BLOOD STATUS muggleborn
ETHNICITY white british
NATIONALITY british|PROFESSION student / healer (reformation)
EMPLOYER st mungo's
ALMA MATER hogwarts

FINANCIAL STATUS working class
MARITAL STATUS single
HEALTH STATUS healthy[/column-2]


LOYALTIES the teale family, ravenclaw house, hogwarts
PRIORITIES to do well in school, get a good job in the wizarding world
LIFE PHILOSOPHY
ROMANCE PHILOSOPHY

PETS none
WAND HAND right
WAND
PATRONUS
FATHER harold teale (1933) muggle // fish & chip shop owner
MOTHER aileen teale neé mcgregor (1949) muggle // fish & chip shop owner

SIBLINGS
georgia teale (1980) muggle // student

MEDICAL HISTORY
broken wrist, 1983

Jessica is a tall, slender yet muscular young lady. She has broad shoulders, a jutting out collarbone, and her hips are wider compared to her small waist and skinnier top half. Her complexion is very pale and burns easily - she is also covered in freckles. Jess has an oval shaped face, big lips, strong cheekbones, a pointy chin, and soft, chocolate brown eyes. Her two front teeth stick out a bit, which she hates. Her hair - her most striking feature - is bright red, very thick, wavy, and always kept long.

Jess is not very conscious of fashion - growing up, all of her clothes were second hand bought from charity shops or passed down from family friends, she was never exposed to the latest trends. She likes to dress comfortably, her style has always been rather tomboyish, sticking to jeans and t-shirts. Jewellery-wise, Jess has pierced ears, and she has a trademark golden locket that she never takes off.
[column-2]STRENGTHS
intelligence, good memory, kindness, honesty, patience|WEAKNESSES
worrier, over-thinker, emotional, insecurity, doesn't cope well with stress[/column-2]
TALENTS potions, charms, retaining information, playing the piano
INTERESTS travel, magical culture, magical history, music, magical medicines
BOGGART being buried alive
AMORTENTIA lavender, fresh parchment, vanilla
MIRROR OF ERISED

DARKEST SECRETS
jess sometimes resents her family for not being magical



| | |
| --- | --- |
| [size=80]"[i]quote by someone else's character[/i]" "quote by your character"[/size] [size=60]--- [b]CHARACTER & CHARACTER[/b], [url=THREAD URL][color=black][b][i]THREAD NAME[/i][/b][/color][/url][/size] | [size=75]"quote by your character"[/size] [size=60]--- [b]CHARACTER[/b], [b][i]WHEN IT WAS SAID[/i][/b][/size] |
[column-2]BIRTHPLACE aviemore, scotland
CHILDHOOD HOME aviemore, scotland
FORMER RESIDENCES
none|FORMER PROFESSIONS none[/column-2]

HAPPIEST MEMORY arriving at hogwarts and being sorted into ravenclaw
WORST MEMORY being accused of being a troubled child and lying when she was younger, when in reality she could not control her magic yet
GREATEST REGRETS
GREATEST ACCOMPLISHMENT getting good grades all through school so far

Jessica June Teale was born and raised in a small, picturesque village in the Scottish Highlands, above a fish and chip shop which was owned and run by her parents. It was an old and pokey two-bedroom flat, and Jess grew up sharing a tiny room with her younger sister Georgia. They didn't have a luxurious life, and their father spent most of his time at the local village pub, leaving Jess and Georgia to be looked after by their mother.

Jessica's magical talent came as an unexpected shock. Jess had a history of 'odd' things happening to her - it started at the age of seven where she would easily break even the toughest of objects when she got angry. Her parents would yell at her, and claim that she was unaware of her own strength. More and more of these incidents would keep occurring - there was also a time where she pulled her sister's hair in a fight and it turned bright green. Jess was accused of playing a prank, and lying when she said she had done nothing. Outside of these instances, Jess was actually a very kind, patient and extremely bright little girl - yet she grew up feeling misunderstood.

When a Ministry Official came to visit the Teale household, Jess felt relieved that there was finally an explanation. But that explanation opened up a world beyond anything Jess, who rarely left her Scottish village, could imagine. She had always been a little bit different from her parents and sister, and here it was. Her mother was supportive and wanted to encourage Jessica's talent, while her father was a lot more wary and distant. Georgia had no idea what was going on. The family was introduced to the Wizarding World slowly, and soon enough Jess was getting ready and packed to set off for Hogwarts.

Being a part of the Wizarding World, for Jess, could only be described as culture shock. Jess had always been top of her class at her old Muggle primary school, and she thought she'd make a fool out of herself. But to her pleasant surprise, she did well. She was an adaptable child, and soon enough doing Charms homework instead of Maths or English was second nature to her, and she was able to prove herself.
FAVOURITE QUIDDITCH TEAMS
FAVOURITE MUSICAL ACTS
FAVOURITE SONGS
FAVOURITE CELEBRITY ICON
FAVOURITE MOVIES
FAVOURITE BOOKS
FAVOURITE COLOURS

FAVOURITE FOODS
FAVOURITE DRINKS
FAVOURITE ICE-CREAM FLAVOUR

NOTABLE POSSESSIONS
her golden locket from her deceased grandma june
her diary
her wand

MISCELLANEOUS TRIVIA

[psst]face claim is dasha sidorchuk.


extended profile template

is coded by ever.[/psst]