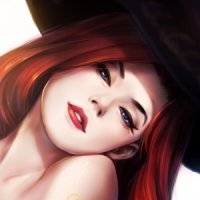 - 15 May 2019, 15:52
#25930
Growing up in the rural country attending concerts wasn't really in the realm of possibility but now that I currently live in the suburbs I got to go to my very first one a few years back. The first one was with a country artist named Darius Rucker (Song:
Wagon Wheel
) and it was an outdoor venue with lawn seating. The second one was with a country band named Rascal Flatts. Don't judge me. Country Artists love coming to Texas. The crowd went wild when they played their single
What Hurts the Most
But the last concert I went to was my absolute fav!
Lindsey Stirling
came to town and I could only wish I was as talented as that woman. She can dance and play the violin all while moving around a stage with special effects and explosions for 2 hours straight. Man...talk about cardio.
What was your first concert like?
If you've never been to a concert what is one that you'd like to attend?
If you could get VIP backstage pass to ANY concert with ANY Artist what/who would it be?
" 'Harry Potter' gave me back self respect. Harry gave me a job to do that I loved more than anything else. "