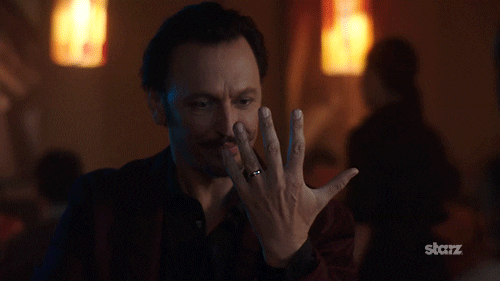 "I do not fear death. I had been dead for billions and billions of years before I was born, and had not suffered the slightest inconvenience from it."
-.
[/center]

Wooh oh oooh this is world war me
Wooh oh oooh I will never find peace, I'm the only enemy
→ B A S I C S T A T I S T I C S
FULL NAME:Ambrose Cearul Noble
KNOWN AS: Ambrose
NICKNAMES:
Ambro
Coffin King (By Prudence...Not apperciated.)

CURRENT AGE: 45
BIRTHDATE: Oct 20th 1957
BIRTHPLACE:Noble manor
CHILDHOOD HOME:Noble Manor
CURRENT RESIDENCE:London, England

RACE:Wizard
BLOOD STATUS:Pureblood
ETHNICITY: Half Irish/half British
NATIONALITY: British
HEALTH STATUS:Heavy drinker, smoker.
FINANCIAL STATUS: Wealthy enough.
MARITAL STATUS:
Refomation: Single, married to work if you asked him.
Legacy: Married to Gina Batsu

LOYALTIES: Work.
PRIORITIES: Doing his job to perfection.
LIFE PHILOSOPHY: "I'll see at least one of your relitives on this table one day."
ROMANCE PHILOSOPHY: TBA.

PROFESSION:Undertaker at Crimson Noir Mortuary
EMPLOYER: R/L: Noir brothers
EXPERIENCE: Personally trained for the job
FORMER PROFESSIONS: Odd jobs here and there.

PETS: A black cat

PATRONUS:A crow
BOGGART: losing his job
AMORTENTIA: chemical's, fresh ink and Whiskey
MIRROR OF ERISED:His life with the Batsu's still in it.
I know you tried to show me the light, I feed on the darkness
I've lost control, I'm down in a hole, I'm broken and helpless
→ R E L A T I O N S H I P S


F A M I L Y T R E E.

IN-LAWS:
Benarix 'Benji' Binx [32]; Caucasian pureblood- Music teacher
Annabell Moore [17]; Caucasian pureblood
Natasha Moore [17]; Caucasian pureblood
December Binx [died at 30]; Caucasian pureblood- Ministry Auror
November Binx [died at 9] Caucasian pureblood- child
Mark Binx [22] Caucasian pureblood- accountant at the Blue Lagoon
Prudence Binx[Died at 22]- Works at the Blue lagoon (Barkeep)
Genesis Batsu[died at 36]; Doesn't work.



Dexon Hues Binx [11]
Mikey Vonroe Binx [7]
Joel Vonroe Binx [7]
Jonathan Jr Crimson Binx [6]
Jake Francisco Crimson Binx [6]
Julietta Jr Crimson Binx [5]
Set Binx [13]
Jake Shadow Binx [17]
Abraxis Stone Binx [3]
Whiskey Stone Binx [2]
Ciel Binx [17]

Everything I ever had, and now I'm seeing red
→ A P P E A R A N C E
Standing 6'1, his height coming from his father he is a slender man with some muscle. His skin is a pale olive toned with a birthmark on his inner thigh. His nails are usually kept up nice, given his job he feels it's a must. When it comes to his clothing choices he tends to wear black and dark purples, usually being professional suites unless he's off of work. His casual gear tends to be slacks and button up short sleeve shirts- also fitting the same color range. His hair hits his shoulders and is a tone of black.

I'm the king of doubt, I fight it out all on the inside
I'm the poster child of denial, there's nothing I can't hide
→ P E R S O N A L I T Y

Ambrose is a weird one, never really open when it comes to talking to strangers he can come off as anti-social. Truth be told he was always an awkward child who never really grew out of it, though once one gets to know him they find he has a heart of gold, caring about everyone who he considers a friend or family.

When he gets irritated, he's not one to openly explode. He'll let it simmer until it takes over his being. What he does at this point depends on the situation, if he cares enough he'll do something about it. If it's an issue he is willing to walk away from he'll speak his mind to clear it out of his head before walking away from that person altogether. If that happens, said person probably won't hear from him again. Under depression he will use work as a way to ignore it- sometimes for years.

He can be protective if he feels the need for it, putting himself in the middle of a situation if he feels a friend or family member is about to be put in harm's way. When he's open to said friends or family, he's one to make 'dead jokes' as he calls them; using dark humor which can get annoying to some people. He doesn't seem to care, because this hasn't changed.


→ M I S C E L L A N E O U S

POSITIVE TRAITS: Dependable. Hard worker. Kind. Loving to friends and family. Protective.
WEAK TRAITS: Sarcastic. Prone to depression. Anti-social.

WHAT DO THEY DO FOR FUN?:
Work. Yes he does work for fun, because to him it's always been a hobby and not a job. When not working you can see him at the bar drinking for a couple of hours as he dodges every person that tries to talk to him before giving up and going home to curl up with a book. As a child he use to catch bugs and play with dirt, putting the dirt in the shape of a coffin, which had been the first warning he would not be a normal child. As an adult that dirt turned into real coffins. Being ant-social he's not really one for 'fun', unless a friend chooses to pull him out of his house and force it on him.


PROFICIENT LANGUAGES: English and middle Japanese level.

FAVOURITE QUIDDITCH TEAMS: Not really a sports guy.
FAVOURITE MUSICAL ACTS: None
FAVOURITE SONGS: Pop evil- Footsteps.
FAVOURITE CELEBRITY ICON: tba
FAVOURITE MOVIES: Doesn't really get out much to watch movies.
FAVOURITE BOOKS: Too many to count
FAVOURITE COLOURS: Blue. black. Dark Purple.

FAVOURITE FOODS: Fish and Chips. Haggas.
FAVOURITE DRINKS: Whiskey.
FAVOURITE ICE-CREAM FLAVOUR: too sweet for him.

NOTABLE POSSESSIONS: Silk Shirt that was given to him by Genesis Batsu.

HAPPIEST MEMORY: Reuniting with her brother Mark Binx and her friend Michelle Binx after all those years without them.
WORST MEMORY: Being torn to shreads before being turned.
GREATEST REGRETS: Too many to count
GREATEST ACCOMPLISHMENT: Getting her singing record!
DARKEST SECRETS: She feels guilty about sleeping with other men from time to time, though her husband would say feeling that way is a waste of time.




I'm the only enemy in world war me


→ H I S T O R Y
Born in 1957, to Sarah and Tom Noble as pure-blood high-class family; They adored their baby boy. His childhood was one of the best anyone could ever ask for, however, he wasn't snooty and uptight like his parents. For some reason, he was drawn to the dark corners of human society which his parents found morbid and as time went by him and his parents seemed to become distant. This was after years of trying to get him out of it obviously, something they ended up failing to do.

His family was supporters of the dark lord, coming from a high-class pureblood family they believed that it should stay pureblood ran. This only made the distance further, as Their son while into morbid things did not get giddy at the idea of joining his parents for the wait of the Dark Lord's return. He was disowned by the time he was 17, them seeing him as a weak link in their family. He was put out on the street with no funds, He did odd jobs to make a living before finding out the funeral home was hiring in 1981, takign a job as the Desk clerk.


He didn't leave his house much, in those years. He liked being alone, he liked having his place to himself to read all the morbid books he needed to in order to get to his dream job. The one time he did get out...was when he met her. An annoying brat named Prudence Batsu. By this time he was an Embalmer, the company seeing his people skills as weak but seeing the potential he held training him for it a year before in order to make it happen. She started coming into his work, chatting him up and downright annoying him every day. Apparently...she was a very bored little girl.

As time went by he started to find her amusing, seeing a little bit of him in herself. She was interested in how his job worked, what he did to get his job...and kept asking how they looked, something he tried to ignore while responding to the questions he found respectful. He chose to contact her father, to inform him where she was and possibly talk about getting her in as a Clerk when she got older. It turned into him being family friends with the Batsu's, though he still kept mainly to himself. He'd politely deny invites to family dinners and holidays, not knowing much Japanese being his excuse. He'd make it to only a couple of the Binx events- not able to use the same excuse...and saying no to Misty who had become a friend to him wasn't about to happen.

1996 summer rolled around and he finally chose to take them up on their invite, having a holiday coming up he would spend it with them. He wanted to meet Mark Green, a boy Genesis took in who needed a proper home. He'd met him once in passing but never officially. That time would never come to pass, as time went on he expected a letter. Something. Nothing ever came and time went on. His job still needed him, he used his vacation to search. Only to cut it short and get back to work as a way to forget that he'd only found news of their deaths.

Most would think he would have quit the job that reminded of death, and when he didn't he stocked a lot of his co-workers. Thing was, he had never thought of the dead coming in the doors as people, to him they were tasks to complete. Which had been the reason he was taken off Desk clerk all those years ago, to begin with. That didn't seem to change and he continued on with his job as if nothing changed.

Recent History:
His work paid off, his depression paid off. After the old undertaker died he had been primed to take over. It has been made public that his job will not be available to him due to it closing soon. He plans on buying that same building and continuing his work.



Wooh oh oooh this is world war me
Wooh oh oooh I will never find peace
I look into the mirror and I hate what I've become
'Cause I'm the only casualty from damage that I've done
I'm the only enemy in world war me
→ C R E D I T S


Face claim is Steve Valentine
Profile template is by Ever, inspired by Mel and Ant, of Vault 713.
Sub-headers are lyrics excerpted from Let the Sparks fly by Thousand foot crunch.