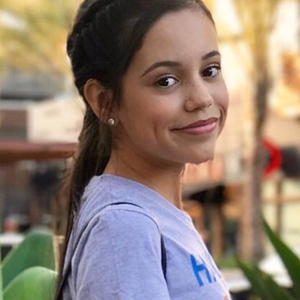 - 03 Jul 2019, 14:45
#28311
My Name or Nickname:
Cat
OOC Account:
Cat
Quills Account(s):
Cat
NAME: Adelaide Evelyn Howell
CHARACTER TYPE: Presumed muggleborn
DATE OF BIRTH: April 1st 1991
PRIMARY ERA: Reformation Era
BIRTH COUNTRY: France
CURRENT RESIDENCE: London
OCCUPATION: 1st year at Beauxbatons

What is the concept for your character?
Adelaide is the adopted daughter of Elaine Howell, who has been thought to be dead since the war. Always thought to be a muggle, it came as a surprise when she began displaying signs of magic, forcing Elaine to confront the fact that she would have to return to the magical world one day.
What other eras will they be active in and what will their job be in each era?
Legacy - Columnist for the Daily Prophet, specialising in the arts
What does your character look like?
Her skin is a deep ochre colour, with large brown eyes, much like a doe's. Ade is a girly girl, usually found wearing a leotard or some other form of costume, but otherwise will be found in pretty patterned dresses that her Grandmother has picked out for her.
Where can we find your character when their story first begins?
You're most likely to find Ade in her bedroom, rehearsing religiously. She has always been known for her dramatic flair since she was a child and she is still hell bent on becoming a performer, despite having to attend a magical school for a short while.
What was life like for your character one year before their primary era?
She had begun to show signs of magic. It had been a terrible fight with one of her cousins over something silly, that had resulted in one of her Grandmother's favourite vases being smashed. Adelaide had sat down with her mother to have the 'talk.' She was pretty sure it was a conversation most of her friends would not be having - or at least, that was what her mother had said. As far as she could remember, she had spent her whole life attending muggle school, doing muggle things, living life in the muggle way; finding out that all of the odd things she could do was a result of her being a witch was… not taken well. Ade didn't want to be a witch; she wanted to attend the theatre school her mother had promised her she would someday attend, back before Elaine had any idea that the little girl she'd adopted from the muggle authorities was also a witch. It was a hard year on them both and although a tiny part of Ade still wishes she was at the theatre school, she realises she has to learn how to control her magic.
What is something your character wants but does not have?
To know who her biological parents are, or to at least be able to remember them. Adelaide could never thank Elaine enough for how she has taken care of her. However, Ade would like to know just a little bit more about her heritage, and where she comes from.
What is your character doing now to work toward their goals?
Short term, Ade just wants to get through the next year at Beauxbatons to make her mother proud. She's studying hard and putting in lots of hours at the library to ensure she gets good grades. Long term, she wants to be a performer; when she's not in the library, she's practising her dancing in front of the mirror in her dormitory, much to the chagrin of some of the other girls.
What is their strongest childhood memory?
It was Christmas Day 2001. Elaine had arrived at the Howell family home following a long shift at the hospital. Ade knew that all her mother would want was to be curled up with a hot water bottle and a mince pie, so she had both ready for when Elaine arrived home. The house was bustling with family members and Ade was busy getting everything ready for when her mother returned, when she heard a scream. It was as if the entire Howell family rushed towards the noise. Adelaide, being as tiny as she was, was able to squeeze through the crowd without anybody noticing, where she came face to face with quite possibly the most terrifying sight in her life: her Grandfather, clutching his chest, face an ashen grey. It was then that her mother arrived home. With as little fuss as possible, Elaine had phoned for an ambulance and dealt with the situation. When the paramedics came later, she overheard one telling her Grandmother that, without Elaine, the situation could've been much more serious. She's never told anybody, but Ade thinks her mother is secretly a superhero.
Last edited by
Adelaide Howell
on 10 Jul 2019, 05:04, edited 1 time in total.