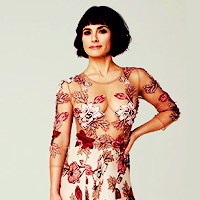 - 10 Jun 2019, 21:08
#27440
My Name or Nickname:
Brodie
OOC Account:
Alatariel
Quills Account(s):
Alatariel
NAME: Viktoria Klein
CHARACTER TYPE: Witch
DATE OF BIRTH: 1955
PRIMARY ERA: Reformation
BIRTH COUNTRY: Germany
CURRENT RESIDENCE: New York City
OCCUPATION: Lead Designer, Alexander Honeycutt Atelier

What is the concept for your character?
A designer trying to take over her fashion house while trying to deal with the consequences of her partners career choices.
What other eras will they be active in and what will their job be in each era?
Marauder: Young Adult
Golden: Designer
What does your character look like?
Viktoria is a petite woman with short brown hair and green eyes. She has the arms of a gymnast and can always be found in the latest designs or her own creations.
Where can we find your character when their story first begins?
Sitting in front of a reporter from Wizarding World Today answering far too many personal questions about her relationship with Elyse Nordstrom. Wasn't this interview suppose to be about Elyse running for Secretary of Magic?
What was life like for your character one year before their primary era?
Viktoria had finally committed herself to her relationship with Elyse and was just beginning to take over the fashion house.
Who is someone from your characters past who influenced who they are today?
Her mother. A woman she knew she never wanted to be. Soft-spined. Submissive. Weak. All things Viktoria was determined not to be.
What does your character think their strongest and weakest traits are?
Viktoria's trait is her ability to adapt. She has always been good under pressure, though she can only be pushed so far before her temper gets the best of her.
What is something your character wants but does not have?
Her own fashion house.
What are their current short term and long term goals?
Her short term goal is survive this ridiculous interview. Her long term goal is to see both her and Elyse get what they want in life.
What is your character doing now to work toward their goals?
Sitting and smiling like she's supposed to and not answering the questions like she really wants to. This will help Elyse get what she wants. As for her own career...she's working on that. Slowly but surely.
What is something your character would never tell anyone about themselves?
Viktoria isn't sure she's cut out to be First Spouse...or First anything really.
What is their strongest childhood memory?
Playing in the street with Jasper as kids. Marrying him was one of but also worst ideas she ever had.