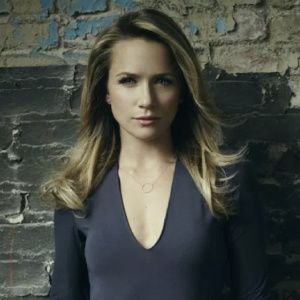 - 14 May 2019, 21:19
#25882
My Name or Nickname:
Peyton
OOC Account:
Peyton
Quills Account(s):
free season character
NAME: Nerys Tegan Reese
CHARACTER TYPE: Witch
DATE OF BIRTH: March 5th, 1985
PRIMARY ERA: Legacy
BIRTH COUNTRY: Wales
CURRENT RESIDENCE: Sweden
OCCUPATION: Unemployed

What is the concept for your character?
Nerys is a woman whose entire life is centered on the fact that she lost her mother as a child. She never really left the mourning stage, always quiet through school and once graduated, started to join a movement against dementors, turning her personal and political views toward it.
What other eras will they be active in and what will their job be in each era?
Golden - 11 year old Hogwarts Slytherin, Reformation - 18 year old cashier at Freja's Furniture Forest
What does your character look like?
Taking after her mother, Nerys is blonde hair and blue eyes. There is often a look of sorrowful anger on her face. She's average in height and tends to wear plain clothing.
Where can we find your character when their story first begins?
Yelling through a voice amplification charm from atop a crate in Diagon Alley to passersby about the dangers of creatures like Dementors.
Who is someone from your characters past who influenced who they are today?
Her mother influenced her greatly.
What does your character think their strongest and weakest traits are?
Strongest: She's fairly smart and intuitive.
Weakest: She feels she's not what she could be if her mother were alive.
What is something your character wants but does not have?
A family.
What are their current short term and long term goals?
To spread the word about how dangerous and evil dementors are; To find love and have a family.
What is something your character would never tell anyone about themselves?
She is afraid that if she opens herself up to the love that a family would give her, they would disappear the way her mother did.
What is their strongest childhood memory?
One day January day, just two months before Nerys' eleventh birthday, her mother went off to work like usual, though she left earlier than normal, and then ten year old had been still asleep. It was a normal day until the news made it to the Reese residence. How there were casualties. Nerys didn't know what 'casualty' meant, but no one looked happy about it. In fact, she fed off of the fears that everyone else seemed to show.

And then came the news. Meiriona was dead. Nerys didn't listen too much beyond that. Her mother was dead. She didn't believe it at first, but her father sat her and her next youngest brother down and explained that Mummy wasn't coming home-- she'd been killed in the line of duty.