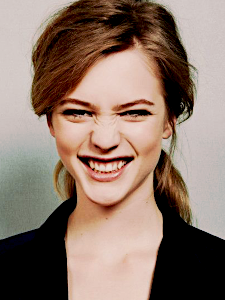 - 10 Mar 2019, 12:36
#23389
* Tamsin is the older sister of
@Eliza Villiers
.
My Name or Nickname:
Ever
OOC Account:
Everevna
Quills Account(s):
Everevna
NAME: Tamsin Vera Henriette Villiers
CHARACTER TYPE: Witch
DATE OF BIRTH: 13 May 1979
PRIMARY ERA: Reformation Era
BIRTH COUNTRY: United Kingdom
CURRENT RESIDENCE: United Kingdom
OCCUPATION: Healer in Artefact Accidents, St. Mungo's Hospital

What is the concept for your character?
A feisty temperament and a brilliant mind, unanchored by a restless soul that defaults too often to flight mode.
What other eras will they be active in and what will their job be in each era?
Golden Era – Hogwarts, 6th Year Slytherin
What does your character look like?
She stands a bit on the taller side with light blue eyes and golden hair tied usually in a dishevelled braid during work. She keeps short fingernails and sustains a scar across one fingertip from a childhood incident. As a Healer who works with her hands around the clock, Tamsin cares greatly for her hands more than for any other part of her body, though she has a tendency to getting paper cuts at an average frequency of three times a fortnight.
Where can we find your character when their story first begins?
Packing up to return from a work expedition on partnership with Healers Without Borders.
Who is someone from your characters past who influenced who they are today?
Her father, whose devotion to his children and tenacity with his wife have always been a source of admiration.

Except now there is an ounce of derision for every iota of admiration she has for him.
What does your character think their strongest and weakest traits are?
Tamsin could make do for herself wherever she goes - she's independent and self-sufficient. And it's also true what her former Professors had said about her - that she's clever and could excel in anything she puts her mind to.

If she doesn't find reason to give up halfway.

Though, she respectfully disagrees when family and friends call her avoidant. She much prefers the term 'selective'.
What is something your character wants but does not have?
A sense of right from wrong that she can trust.
pluck it from the stem when it's drunk on dew
if velvet skin is thin enough you'll see inside it too
well, i am not in season
Played By: Everevna