NAME: Anubis Binx Jr
CHARACTER TYPE: Wizard
DATE OF BIRTH: January 1st 1980
BIRTH COUNTRY: England
CURRENT RESIDENCE: Binx Manor, England
EMPLOYER: Hogwarts Counsellor
POSITION:

---
COUNTRY FLAG:
PRIMARY ERA: Reformation

What is the concept for your character?
All Anubis wants to do with his life is just be free to do what he wants, but between working at the family club, and studying to become a psychiatrist like his dad, he just has no time to do what he wants, and that's writing.
What other eras will they be active in and what will their job be in each era?
Golden - Hogwarts 4th year Slytherin
Legacy Hogwarts school counselor
What does your character look like?
Anubis has black hair and brown eyes, like pretty much every member of his family. He has a medium body build, he likes to keep fit and work out when he can, and it shows with the little muscle he's managed to get. He has messy hair which he used to hide under a beanie hat, but now he leaves free and messy, much to his father's horror. The old man likes his boy to be well groomed and look his best, but Anubis just like to be carefree and casual. He's got a pale skin tone, and has a few birth marks on his cheek.
Where can we find your character when their story first begins?
More than likely Anubis is going to be first seen arguing with his father about how he just wants to write, and doesn't want to follow in his footsteps. Even though secretly he doesn't mind the thought of being a therapist like his father, he just has a lot of issues with his father and will use anything to start a fight with him
Who is someone from your characters past who influenced who they are today?
Nicole Martin. Anubis's old school counselor is actually the only reason why Anubis is studying to be a therapist like his father wants. He'd probably fight and argue more and refuse to go to classes, if it wasn't for the positive effect Nicole had on him with their sessions.

Anubis does have the same values his dark family has, but sometimes they can be overbearing and pressure him too much. Sometimes Anubis just wants to chill with his friends, be a normal boy, but sometimes his uncles and his dad would take Anubis along to family meetings and he'd see things a boy his age just shouldn't have seen. And because of that he had sessions with the school counselor, and with the help she have him, he wants to be that useful to others too. And so, he secretly doesn't think it would be THAT bad if he did become a therapist.
What does your character think their strongest and weakest traits are?
Strongest: Creative & Ambitious. He might want to slack off sometimes and just lose himself in the stories he writes, but Anubis does want a successful career.

Weakest: Confrontational. Short- Temper & stubborn.
What is something your character wants but does not have?
A type writer
What is something your character would never tell anyone about themselves?
That he actually wouldn't mind following in his father's footsteps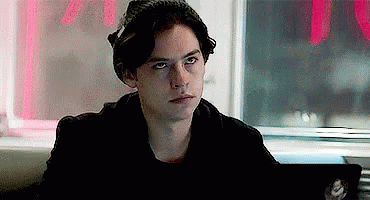 Last edited by
Anubis Binx Jr
on 23 May 2019, 15:40, edited 1 time in total.