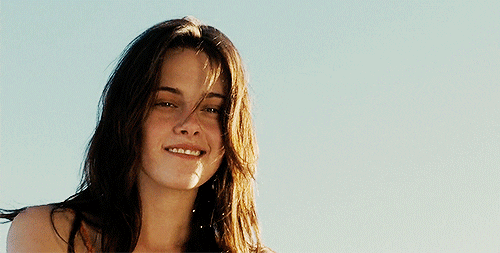 "I never back down and I never quit"
- John Cena
what would you do if it all ended tomorrow? time runnin out, ain't no more you can borrow
→ B A S I C S T A T I S T I C S
FULL NAME: Brooklyn Stone
KNOWN AS: Brooklyn Stone
NICKNAMES: Brook, Brookie, Brookiewookie, Mafia Princess

CURRENT AGE: 16
BIRTHDATE: 02 Apr 1979
BIRTHPLACE: Salford, Manchester
CHILDHOOD HOME: Manchester
CURRENT RESIDENCE: London

RACE: Witch
BLOOD STATUS: Pure
ETHNICITY: White
NATIONALITY: British
HEALTH STATUS: Healthy
FINANCIAL STATUS: Wealthy
MARITAL STATUS: Single

LOYALTIES: Herself & Family
PRIORITIES: Herself
LIFE PHILOSOPHY: "Life can be a fickle b*tch, don't take it too seriously"
ROMANCE PHILOSOPHY: "Men who don't like being in a relationship with a strong woman are pussies"

PROFESSION: Hogwarts Student
EMPLOYER: n/a
EXPERIENCE: n/a
FORMER PROFESSIONS: n/a

PETS: Husky dog called Jr
WAND HAND: Right
WAND: Dragon Wing Ash 14in
PATRONUS: Wolf
BOGGART: tba
AMORTENTIA: tba
MIRROR OF ERISED: herself as a kid again, back when she loved her father unconditionally and when her mother was alive
so many paths, which one you gonna follow?
→ R E L A T I O N S H I P S
F A M I L Y T R E E.

FATHER: Osiris Stone [45]; White British & Pureblooded - Lawyer and has illegal activities on the side
MOTHER: Isabella Stone [40]; White British & Pureblooded - Deceased/Murdered
SISTER: Winter Stone [29]; White Britis & Pureblooded - Daddy's little rich girl who stays home, parties and shops
BROTHER: Lincoln Stone [18]; Rapper/Musician
BROTHER: Seth Stone [18]; Boxer

PATERNAL COUSINS: Geb and Orion Stone [19]; White British & Pureblood - Barmen at the family pub
I realize life is short so I'm markin' the day, now it's full speed ahead, I'll rest when I'm dead
→ A P P E A R A N C E
Hazel eyes, long brown hair, stands about 5'6 and slim to skinny figure. She has her ears pierced, no birth marks and a couple of tattoos; One being a black panther on her right upper arm. She has a couple scars on her arms and legs from little accidents when she was a kid,. Brook has always been a tomboy and a clumsy girl, so she was always falling out of trees, down the stairs and having little accidents like that. So it resulted in her getting the odd scar here and there. Even though Brooklyn is a tomboy and is usually seen wearing dark skinny jeans, t-shirts and converse shoes, she does sometimes wear the odd tube dress. Mostly the dresses are punk styled, and she mostly wears them on planned night outs to clubs, or to any important dos that are involved with Quidditch.
and I couldn't give a f*ck what the next man said. I live how I wanna live, buy what I wanna buy
→ P E R S O N A L I T Y
Usually Brook is a rather mature girl, though she does have her moments of immaturity. She isn't usually one to run away from her problems, she usually faces them head on... Or maybe put off facing them for a little while until she knows how she is going to handle them. She used to be a super witch back in her Hogwarts days, but lately she has quietened down a bit (clearly she is growing up).

Brooklyn can be playful, flirty, not very loyal, though she can have her loyal moments at times. Or as she says 'when it suits her'. She is very gullible at times, easily lead these days, stands up for what she believes in and always goes after what she wants. Much like her father she has a bad mouth on her, uncontrollable; as in she says what she wants, says what comes into her mind. Basically she isn't afraid to voice her options or stand up to people. No matter who they are or how big they are. She also has a bit of a potty mouth as well.

Brook rarely backs down from anything or anyone, she may be a slightly nicer person than she used to be but her mouth still tends to get the better of her. When she was in school she use to be very mean and cold, but as she's been growing up a bit, it's resulted in a nicer side to her showing. Brooklyn is a bit of a boy at times, though she can be a girl if the occasion calls for it. She's very active, into sports and keeping fit. She isn't really one of those girls who loves it when daddy buys her a new car, or her boyfriend buys her expensive gifts. She isn't into the whole material things, she is happy with the clothes on her back and her boyfriend by her side. (When she has one that is :P)

do what I wanna do, try what I wanna try. fear nothing, take chances
→ M I S C E L L A N E O U S
STRENGTHS: Brave. Stands up for what she believes in. Caring (at least when it comes to animals). Cunning.
WEAKNESSES: Stubborn. Never knows when to keep her mouth closed. Sarcastic. Fickle.
TALENTS: Quidditch. Can pull a decent pint.... more to be added
INTERESTS: Werewolves, quidditch, muggle football, any sports really. And even though Brook isn't really one who loves material things, she does enjoy shopping.

PROFICIENT LANGUAGES: English

FAVOURITE QUIDDITCH TEAMS: Wimbourne Wasps
FAVOURITE MUSICAL ACTS: John Cena, Eminem. Most rap acts and hip hop acts really.
FAVOURITE SONGS: What would you do by John Cena. When I'm gone by Eminem
FAVOURITE CELEBRITY ICON: Eminem and John Cena
FAVOURITE MOVIES: The Fast and Furious movies
FAVOURITE BOOKS: n/a
FAVOURITE COLOURS: Purple, pink and blue

FAVOURITE FOODS: Pizza
FAVOURITE DRINKS: Water
FAVOURITE ICE-CREAM FLAVOUR: Vanilla

NOTABLE POSSESSIONS: tba

HAPPIEST MEMORY: Getting in Slytherin
WORST MEMORY: Finding her mother was killed because of her father's 'other' businesses
GREATEST REGRETS: None. Brooklyn of course has bad memories but she'd never redo anything in her life, as her mistakes are what makes her her.
GREATEST ACCOMPLISHMENT: tba
DARKEST SECRETS: tba



Not afraid to fail, always makin' advances


→ H I S T O R Y


Even though Brooklyn grew up in a house full with people, it got a little lonely at times. The most company she ever got was from the guards on the home's property. Brook's father and his brother run their own law firm and do illegal activities, providing the Walker family weapons to sell, and also dabbled in narcotics. It all brought in a lot of money, so she never went without, though where money and a reputation was important to him, it wasn't to her, which was another reason she left home. He always put work first and though he did try and put her first sometimes, she knew it was hard for him, so she made it easier for him and moved away.

Brook dated a werewolf for a few months, though she never knew what he was. When she eventually found out he moved away, (they had a fight, he got really angry and turned into his wolf form nearly turning/killing Brook. Luckily she got away and he skipped town because he didn't want to risk hurting her again,) she never knew why he moved away. All Brook knew was he moved to London which is another reason she moved there, to find him. Since her ex she has become obsessed with werewolves.

When Brooklyn moved away she borrowed some money off of her sister so she could afford the first few payments on her new flat, she and her sister had a good relationship growing up and still do. Sure they bicker, but what siblings don't? The dad doesn't know Brook's sister knows where she is, and if he finds out, Brook knows her sister won't tell him. When Brook and her guy had a fight (he turned as I said) she ran to the bathroom and she knew closing the door behind her wouldn't keep him out, so she had to climb out the bathroom window and she ran away. Brook went back to his home a few days later to find he was gone. She was shocked about it all and when she finally accepted it and went to speak with him, she was too late. Gone with no note, nothing.

After speaking with a friend of her ex's she found out he went to London, that was all the friend would tell her, and seeing as she wanted to move out from home a anyway she decided to move south and hopefully find her guy as well. The fact that the rest of her world doesn't like werewolves means nothing to Brooklyn, she didn't care. She loves her man and wants him to know she can see past the werewolf thing. And that she doesn't blame him for attacking her, etc.




So when I ride on the Grim Reaper highway, no regrets b*tch, I did it my way


→ C R E D I T S


Face claim is Kristen Stewart
Profile template is by Ever, inspired by Mel and Ant, of Vault 713.
Sub-headers are lyrics excerpted from If It All Ended Tomorrow by John Cena.
Last edited by
Brooklyn Stone
on 23 May 2019, 13:56, edited 4 times in total.