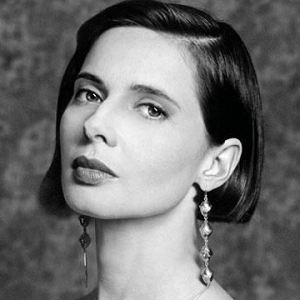 - 31 Dec 2017, 09:36
#44
A woman is like a tea bag - you can't tell how strong she is until you put her in hot water.
- Eleanor Roosevelt -
Basics
Full Name at Birth:
Costanza Mariantonia Orsini
Alternate Names:
Constance Orsini; Constance Zimov; Constanza Orsini-Zimov
Nickname(s):
Cosi, Tanzi, Connie
Birth Date:
5 March 1963
Birthplace:
Chicago, Illinois
Ethnicity:
Italian-American / Caucasian
Nationality:
American
Languages:
Native: English and Italian Bilingual.
Conversational: Russian
Magic
Species:
Witch
Blood Heritage:
Muggleborn
Education:
Chicago Academy of Wizardry
Wand hand:
Right
Wand:
12", Jackalope Horn, Ebony, Unyielding
Patronus:
Arctic Fox
Boggart:
Raoul lying dead
Amortentia
: Oregano and cigar smoke
Relationships
Father:
Cosimo Orsini [b. 1935 - d. 2001]
Mother:
Mariantonia Orsini (nee Abatescianni) [b. 1934 - d. 2000]
Siblings:
Nicolo Cosimo "Nick" Orsini [b. 1955] - Professor of Physics, University of Chicago Chicago, IL
Orlando Antonio "Lando" Orsini [b. 1956] - Chief Administrator, University of Ohio Hospital, Columbus, OH
Marco Giovanni "Mark" Orsini [b. 1959] - Deputy Attorney General, Chicago, IL
Raffaele Giancarlo "Ralph" Orsini [b. 1962] - Firefighter, Chicago, IL
Bartolomeo Giuseppe "Barty" Orsini [b. 1967] - Accountant, Chicago, IL
Foster Father:
Alexey Zimov [b. 1936, Chicago]
Foster Mother:
Oxana Zimov [b. 1937. Chicago]
Foster Sister/Best Friend:
Roksana Zimov [b.1962, Chicago]
Husband/Foster Brother:
Vasiliy Zimov [b. 1959, Chicago] - Detective, Magical Law Enforcement,
Chicago, IL
Adopted Son:
Raoul Nicostrato "Ral" Acerbi Zimov [b. 1987, adopted 2001]
Miscellaneous
Talents:
Interests:
Strongest Traits:
Perseverance, tenacity
Weakest Traits:
Perfectionism, Controlling
Current Goals:
Successfully adopt Raoul
Visit Italy
Find a proper anniversary gift for Vasiliy
Favourite Foods:
Spaghetti and Meatballs and Chicago-Style Hotdogs
Favourite Drinks:
Espresso
Favourite Ice-cream Flavour:
Coffee
Favourite Books:
Favourite Colour:
Red
Personality
Costanza thinks her strongest traits are her determination, and her perseverance. She doesn't stop until a problem is solved. However, this can present it's own issues when it becomes obvious the problem is unsolvable. She finds it hard to let things go, even when all seems lost. Costanza's worst traits are her perfectionism, and her controlling nature. She hates to cede control of the situation to anyone, including her husband, and prefers to map out plans rather than to "wing it".
Appearance
Hair: Black
Eyes: Hazel
Height: 5'7"

Costanza is tall and thin, rising to 5'7" on a good day. Her black hair is kept short, cut into a stylish bob at her chin. Her gray eyes are large and deep-set under dark, heavy brows that are kept perfectly manicured. Her jaw is square, and lips full, with a narrow, straight nose. Costanza has an eye for fashion, and maintains her appearance well. She understands that first impressions are important, and that many, especially men, are quick to judge a woman based on her looks. Especially at work she keeps her appearance professional, though by no means drab. She likes to remind others of her femininity while wielding it like a blade at the same time.
History
Costanza Mariantonia Orsini was born in Chicago, Illinois the fifth child, and only daughter, of Italian immigrants Cosimo and Mariantonia Orsini. Her parents were muggles/ordinary and strict Catholics. For the first nine years of her life, Cosi lived in a strict, traditional Catholic household where her father acted as patriarch whose word was law. Despite this, Costanza's relationship with her her five brothers was close. Once she began showing signs of magical ability, her strict Catholic parents interpreted them as signs of the devil and sought to have her exorcised by the church to "rid her of the devil". The exorcism nearly killed her and Costanza spent a week in the hospital recovering. After that she was removed from her home and placed with a magical foster family. After her removal, she lost contact with her three eldest brothers. Only the two closest to her in age, her elder brother Raffaele and her younger brother Bartolomeo, maintained contact with Costanza in secret from their parents.

Costanza started school at Chicago Academy of Wizardy and spent the next five years in foster care, bouncing from home to home. Each experience was new, some worse than others, until she landed in the home of Alexey and Oxana Zimov. Alexey and Oxana had been foster parents for several years, and had two children of their own: Roksana, who was only a year older than Costanza, and Vasiliy who was four years Costanza's senior. Costanza spent the next four years with the Zimov family, while they provided her with much needed stability and companionship that she had missed out on since she was nine. Oxana provided a role model for Costanza, she was the first woman Costanza knew that was both a mother, and an educated working woman. Costanza has always considered Oxana a force to be reckoned with and she provided a strong female role model during Cosi's teenage years. Oxana is who Costanza modeled herself after in a number of ways, drawing from her strength and fierce independence.

Costanza graduated from Chicago Wizardry Academy in 1981 and spent the next three years rushing through a degree at a magical college before joining the Magical Customs Office in Chicago as an entry level officer, following in the footsteps of her step-father. Costanza quickly rose through the ranks, landing the Director of Operations position for the Chicago Office by the time she was thirty-one.

While working at the Magical Customs Office, Costanza was pursued romantically by her old foster brother, Vasiliy. Costanza had been close with Vasiliy's sister Roksana while they were in high school, but Vasiliy was nearly moved out by the time Costanza moved in. Vasiliy's position as a Law Enforcement Officer in Chicago led to the two reuniting when their work collided when Costanza was twenty-seven and Vasiliy thirty-one. They dated five years before Vasiliy proposed and the couple were wed in a small ceremony in the spring of 1995. With Vasiliy's parents as their models, Costanza and Vasiliy registered as foster parents a few years later.

Their first foster child came to them in the fall of 1998. Raoul Acerbi's history was similar to Costanza's own, born in Chicago to an Italian national and his American born wife, Raoul had been passed around from foster home to foster home since his parent's tragic death in a fire when he was only five years old. Raoul and Costanza bonded quickly over their shared heritage and native tongue, both being elated to have someone else to speak Italian with after so long. It wasn't long until Raoul began to feel like an integral part of the Orsini-Zimov family unit, and Costanza and Vasiliy asked the then thirteen-year old Raoul if he would like to officially, and legally, join their family as their son.
[ View OOC Note ]
Played By: Sammy