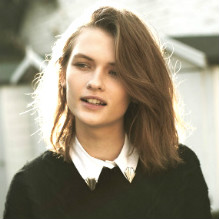 Magical ★ Sixth Year • Ravenclaw
- 15 Apr 2019, 03:36
#24843
Location: Hogwarts, Empty Classroom • Date: April 7th, 1996
While everyone else was worrying about Umbridge or their N.E.W.Ts, Caitlin found that the thing occupying her mind most, was who would become captain of the dueling club next year. The position was always held by a seventh year, and there were quite a few sixth years interested.
So in their free time after lessons had finished, Caitlin had convinced her classmate to come with her and practice a bit in one of the empty classrooms.
"It'll be good to actually use some spells, after months now of Umbridge's boring lessons," Caitlin said.
Played By: Susan